Hardscape Services in Greater Austin, TX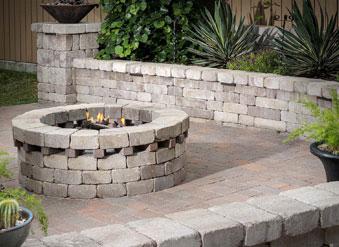 STONE DECK specialize in concrete pavers, retaining walls, water features, steps, pool decks, patios, walkways, driveways, firepits, outdoor living.

Stone Deck Texas is a very forward and "out of the box" thinking company. It started with the desire to help homeowners create and transform dull concrete and grass areas into beautiful outdoor living spaces that can be enjoyed by family and friends.

The Stone Deck managers, sales staff, and installers have been working with the finest builders and designers throughout the southwest for the past 20 years. We have an extreme passion for the paver industry and have been trained to understand that texture, style, shape and color all play a tremendous roll in ones' environment. Our team is the leader in the industry when it comes to taking the manufactures products and blending styles and artistry together to create a true work of art that you can enjoy on a daily basis. It is our dream and desire that everyone get a piece of the most spectacular vacation experience right in your own backyard.