Your Trusted Paver Contractor in Central Texas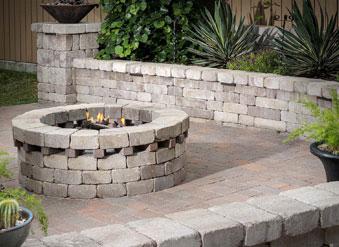 STONE DECK is the best and most trusted local contractor in Central Texas when it comes to hardscaping, paving and outdoor improvement projects. We are the choice of many residential property owners thanks to our lengthy experience in the industry, comprehensive services and great work ethics. We specialize in the installation of concrete pavers and permeable pavers, and we can upgrade your outdoor living areas with a professionally designed retaining wall. If you wish to make your backyard more functional using the available space in an optimal way, we will be planning and installing the perfect outdoor kitchen area for you. Our goal is to simplify the whole process of your next outdoor living project by offering professional services that will result in the perfect paver driveway or paver patio. We know our clients rely on our integrity and expect dependability, which is how we continue to build our outstanding reputation. Whether you want a new paver pool deck installed or a stunning pergola designed, we are the right company for the job. Our consistent practice of high standard business principles is what keeps us growing.

Stone Deck Texas is a very forward and "out of the box" thinking company. It started with the desire to help homeowners create and transform dull concrete and grass areas into beautiful outdoor living spaces that can be enjoyed by family and friends.

The Stone Deck managers, sales staff, and installers have been working with the finest builders and designers throughout the southwest for the past 20 years. We have an extreme passion for the paver industry and have been trained to understand that texture, style, shape and color all play a tremendous roll in ones' environment. Our team is the leader in the industry when it comes to taking the manufactures products and blending styles and artistry together to create a true work of art that you can enjoy on a daily basis. It is our dream and desire that everyone get a piece of the most spectacular vacation experience right in your own backyard.